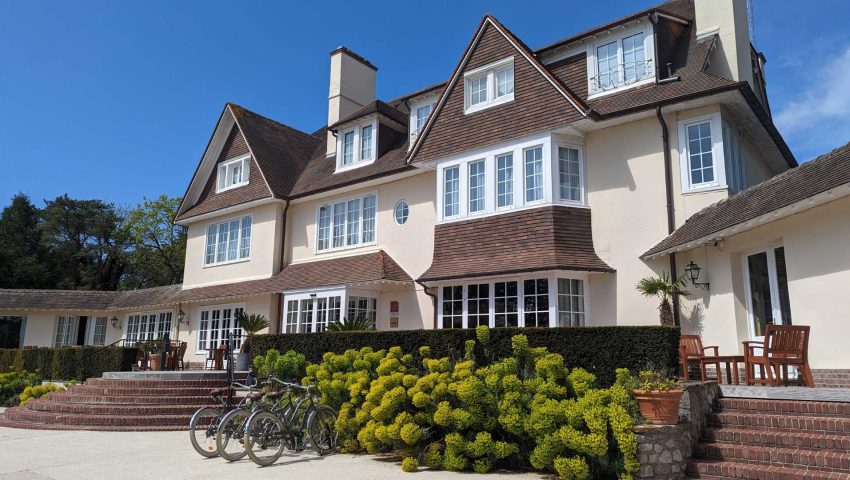 A good start to 2023 for Le Touquet Golf Resort
Supported by a dedicated, loyal team that has always been at the service of its customers, our "Belle Époque" house has been awarded a fourth star, a proud addition to its history.
It all started in 2015...
More than ever, Le Touquet-Paris-Plage has become the must-visit destination on the Northern Coast.
Since 2015, the Touquet Golf Resort has been undergoing an ambitious transformation, starting with the construction of the new Club House. In August 2016, a new building was inaugurated, with a more natural feel, set in a privileged environment.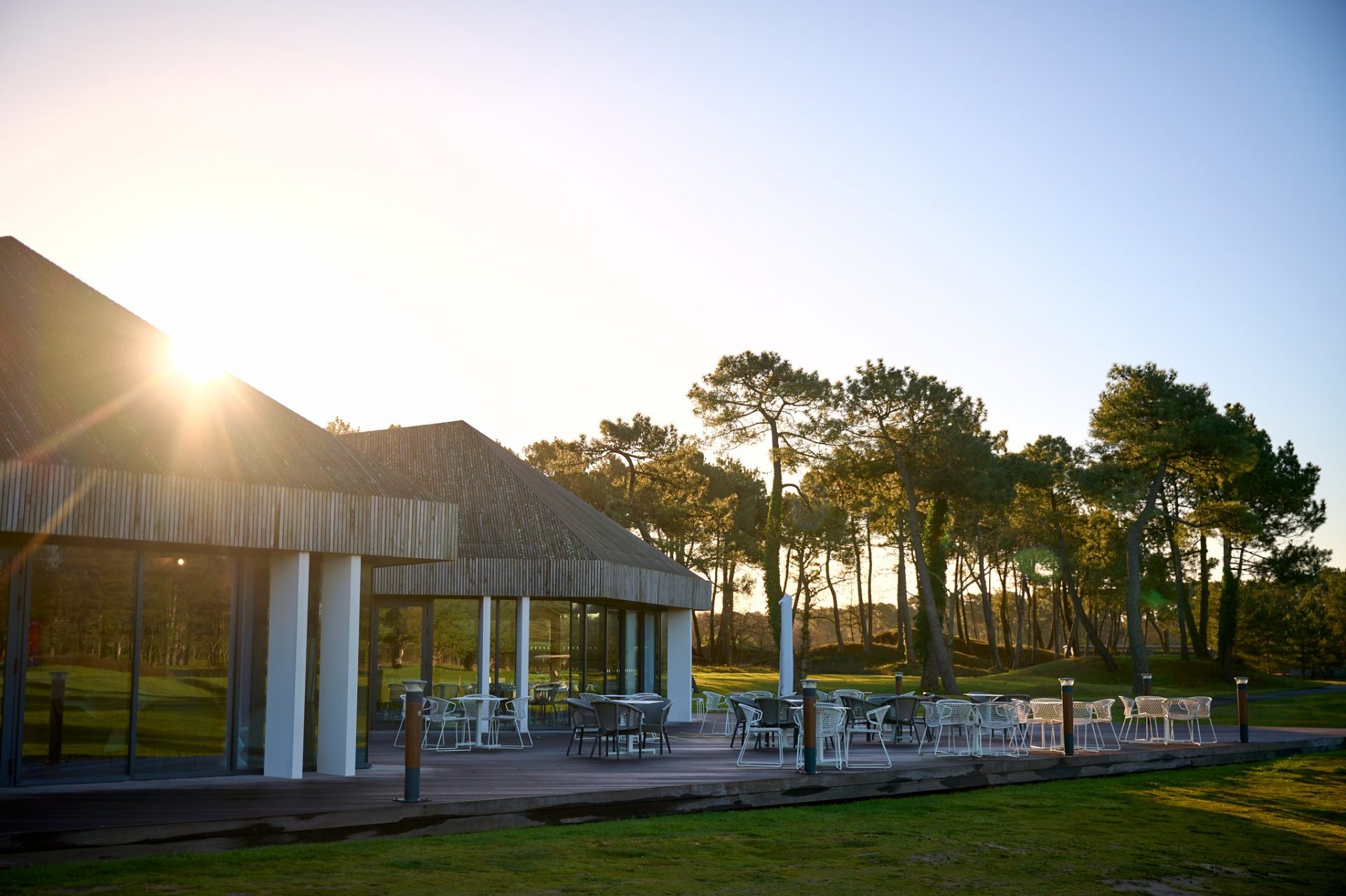 Le Manoir, a Boutique Hotel in style
After the complete overhaul of the green spaces and parking areas, cleverly combining nature and adaptability, with its electric car charging points, the redevelopment of the bar and restaurant terraces completes the first phase of the transformation.
We now welcome our guests in a new restaurant with a winter garden atmosphere, renamed La Table du Manoir.
The spirit of the Boutique Hotel has replaced the bar's heavy drapes to let in the light.
The bar, with its original English pub setting, has become the MBar.
The rooms of the Manoir Hôtel, in the expert hands of our architect Stéphanie CAYET, have not been left to their own devices, proudly displaying their new colours, trendy decor and indisputably cosy atmosphere.
The customer experience at the heart of our concerns
Always mindful of the well-being of our customers, our teams have deepened their knowledge and expertise through training courses in line with current environmental issues.
In our own small way, we are working day by day to tackle climate change:
– Insulating our ducts
– Installing appropriate sanitary equipment
– Low-energy light bulbs
We make it a point of honour to favour short cycles in our restaurants by working with local producers. Our breakfast buffet has been expanded to include a variety of tasty regional products. They are mentioned as soon as possible on our menus.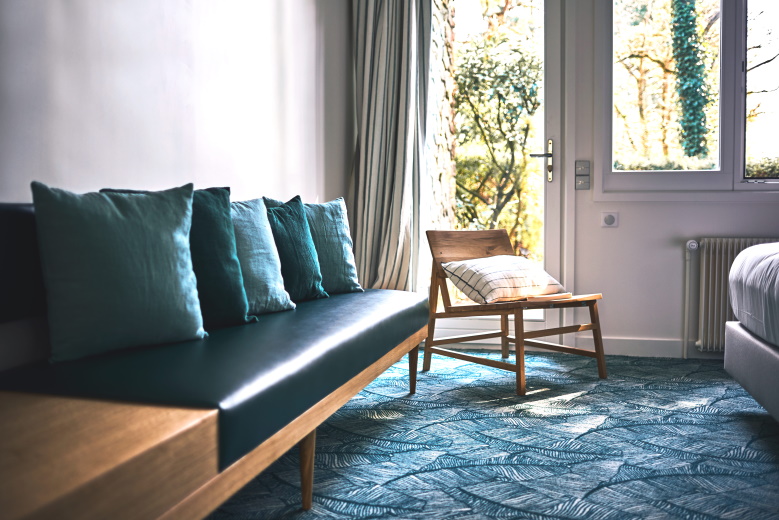 This award marks the start of a new chapter in the continuity of everyone's efforts and investments.