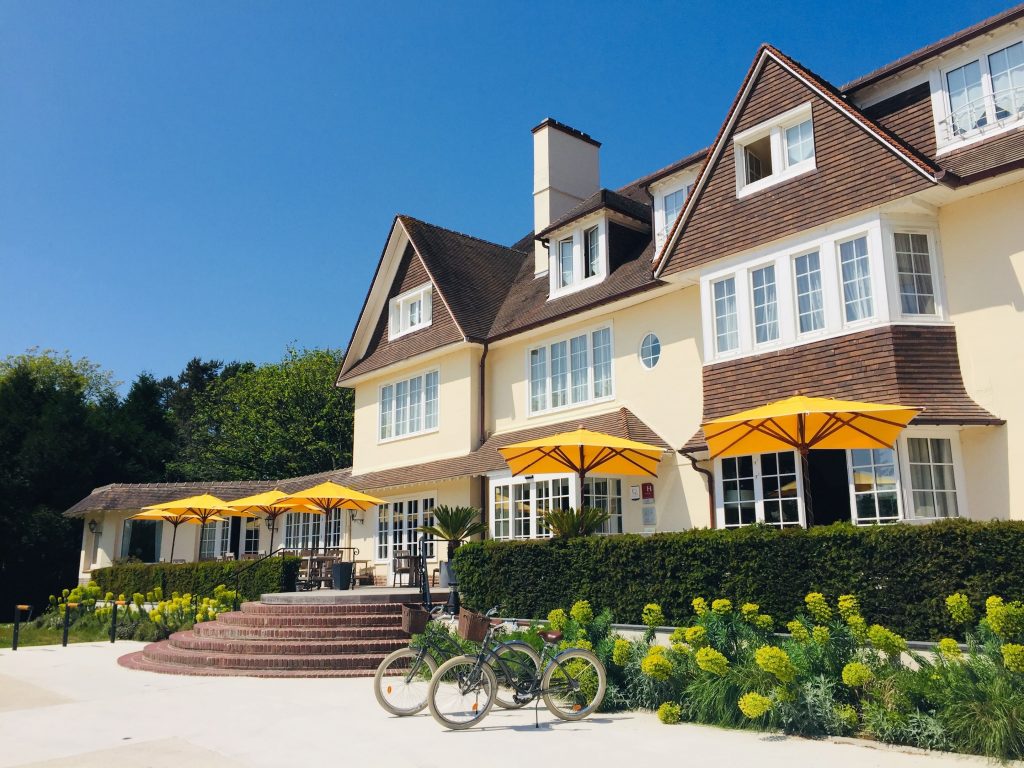 MANOIR HÔTEL AT LE TOUQUET GOLF RESORT
Located in an outstanding natural setting only a few minutes from Le Touquet, Le Manoir Hotel is a longstanding establishment that has maintained its charm and elegance. This cosy, welcoming hotel will win you over with its sophistication, high quality hospitality and peacefulness.
4-star hotel blending nostalgia and revival
Le Manoir Hotel was built in 1911 as a family home for Allen Stoneham, an iconic figure of the seaside resort town in the 1900s and founder of Golf du Touquet. Its destiny changed after World War II, when it replaced the golfers' clubhouse, which had sustained damage from bombardments. Since 1950, the Anglo-Norman style Le Manoir has been used as the golf club's hotel.
In 2017, Le Manoir Hotel underwent comprehensive renovations to preserve its elegant lounge style, with work overseen by Stéphanie Cayet, an interior architect and graduate of the Boulle and Camando schools.
Le Manoir emerged as a boutique hotel, beautifully balancing authenticity with modern comfort.
Manoir Hôtel, you are our priority!
Our signature is our friendly, personal welcome. Our staff are at your disposal to help make your stay enjoyable. Whether for personal or professional purposes, your visit is our priority. Our high quality service reflects the values of Le Touquet Golf Resort: traditional Anglo-Norman hospitality, attention to detail and exclusivity. The team at Le Manoir Hotel warmly welcome guests and work hard to ensure their stay at this Opal Coast golf course is memorable.
Manoir Hôtel, focus on hospitality and service
Our team can help you choose activities.
Your golfing stay:
40% off green fees at Golf du Touquet and Golfs d'Hardelot
Free access to all training areas at Golf du Touquet when you purchase a green fee
Golf clinics and lessons (registration required)
41 rooms
24/7 reception
Currency exchange
Family rooms
Buffet breakfast
Room service
La Table du Manoir
M Bar
Heated outdoor swimming pool in high season
Golf course (45 holes)
1 tennis court mateco
Rackets and balls provided
Snooker
Bike hire
Peaceful, tree-filled estate
South-facing terrace
3 meeting rooms
Babysitting
No pets
Non-smoking hotel
Disabled access
Free parking
Free wifi
Practical Information
2170 avenue du Golf

62520, LE TOUQUET-PARIS-PLAGE