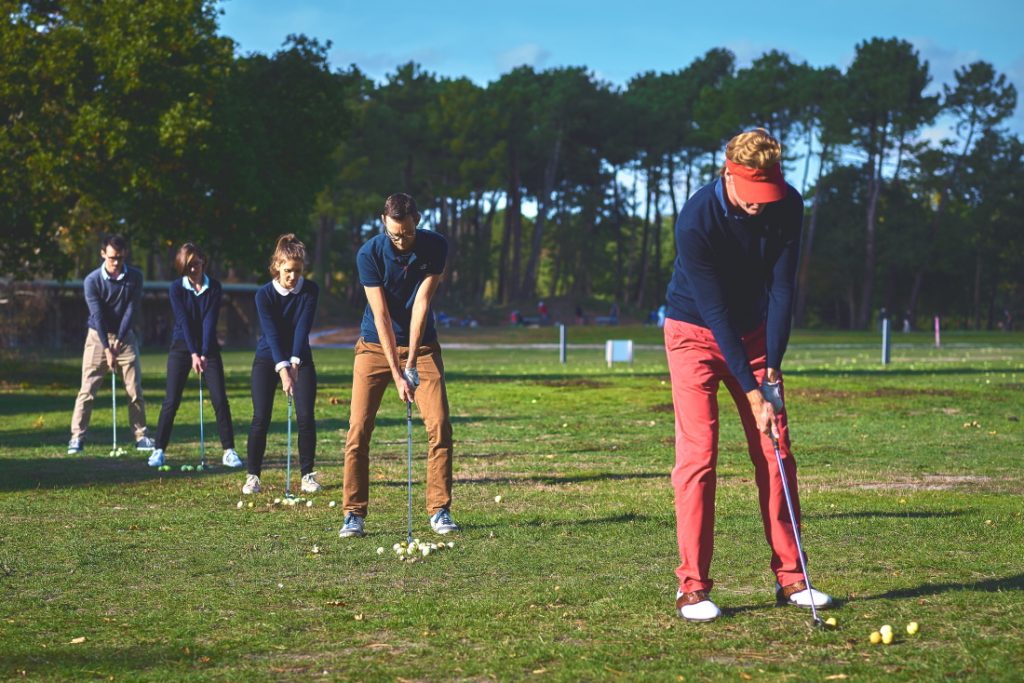 Individual and group golf lessons, golf clinics and golf introductory sessions for adults
The four qualified instructors at Le Touquet Golf Resort offer different types of lessons: individual golf lessons and group golf lessons. The instructor will tailor the lesson to your ability so you make maximum progress.
Taking up golf, improving and perfecting your game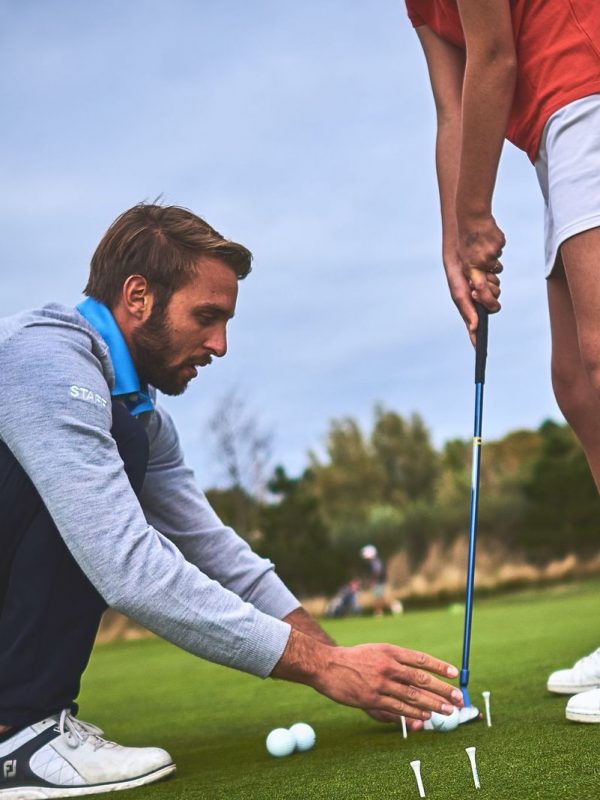 Adult golf clinic
Unlimited driving range access for beginners (outside of lessons)
Access to the 9-hole Le Manoir course* for advanced students (outside of lessons)
Format:
1 instructor for 3-6 students maximum
Beginner or advanced level
Duration: 3 days
Price: €300 pp
Beginner: Tuesday, Wednesday and Thursday from 10 am to 12 pm or 4 pm to 6 pm with Pierre
Advanced: Tuesday, Wednesday and Thursday from 10 am to 12 pm with Didier 
Dates:

Easter: 20 to 22 April, 27 to 29 April and 4 to 6 May
Summer: 13 to 15 July, 20 to 22 July, 27 to 29 July, 3 to 5 August, 10 to 12 August, 17 to 19 August and 24 to 26 August
All Saints holiday: 26 to 28 October and 2 to 4 November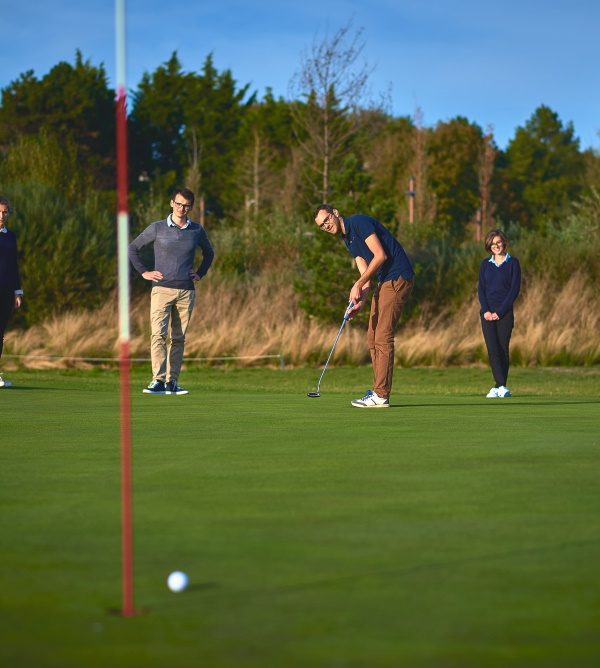 Resonance Golf Collection Initiation Days
Every year, Golf du Touquet organises Initiation Days in March/April and September/October.
For almost three weeks and four weekends, you'll have the opportunity to discover our passion for yourself at free two-hour sessions.
Golf is an outdoor sport played in wide open spaces in a stunning natural setting. Fresh air, nature and physical activity are all essential to our wellbeing.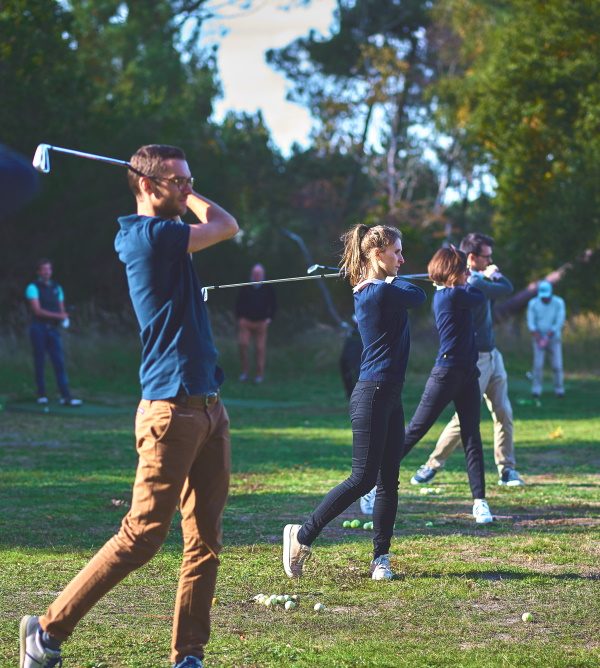 Beginner Golf Pass and Advanced Golf Pass
So what are you waiting for? Time to take up golf! We have put together beginner packages comprising golf lessons, unlimited access to our practice areas, access to the Le Manoir 9-hole course and then the La Forêt 18-hole course and the loan of equipment (half set of clubs).
Price: from €125/month
Enrolment and information at the golf club reception